Mark Sutro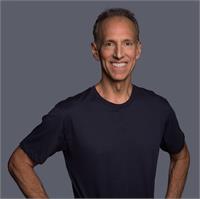 Mark Sutro instructs the following:
An aggressive training ride for athletes from the Bishop O'Dowd, Skyline, Oakland Tech, Piedmont and Oakland Composite MTB teams. Parents welcome to attend.




CRUfit Row offers an excellent full-body cardio workout in a rhythmic group setting. Our rowing trainers have been teaching indoor rowing for years and are skilled at helping new participants develop proper technique. Classes will vary from flowing, low-cadence long-and-steady training sessions to higher intensity, higher cadence sessions featuring a series of short intervals. Periodic indoor rowing events will be offered to allow experienced rowers to test their fitness levels.




Experience fun, group energy while training with CRUfit Power Zones. This combination helps you get results such as enhanced cardiovascular fitness and a stronger, leaner body. The CRUfit Cycling Theater is equipped with air conditioning, fans, focused lighting, a great sound system and easy-to-use, smooth-riding bikes. CRUfit Cycle90 classes are 90 minutes long as opposed to the 60-minute standard used in our other classes.




This class is about active fun and is ideal for families, new riders and intermediate riders at all fitness levels. Family Cycle (FC) is slower-paced than our early morning and evening performance rides and we spend more time in FC on bike setup and training fundamentals. Music will be a mix of current and retro hits from different genres.




Clients are invited to do self-guided training including: indoor rowing, indoor cycling, strength training and flexibility training. If you are under 18, and it is your first visit to CRUfit, please bring a CRUfit waiver signed by your parent. Minor Waiver forms can be found on the CRUfit web site on multiple pages accessed from the "Youth Programs" menu item.




Participants are invited to come in and row independently in a self-directed manner. Some participants in the Open Row group often elect to train together (row together through the same workout).




A cycling training session for high school mountain bike riders.