Bobby Moffitt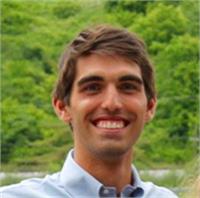 Bobby started rowing as a freshman in high school at St. Andrew's School in Middletown, DE. After graduating from St. Andrew's in 2012, he was recruited to row for the Men's Heavyweight Team at Dartmouth College. He was part of the varsity eight at Dartmouth his Sophomore, Junior and Senior year and was elected captain during his Senior year (2015-2016) as well. Bobby graduated from Dartmouth in 2016 and took part in the U23 national team selection camp that summer where he was selected for the 2016 U23 men's eight. Following the 2016 U23 World Championships, he was invited to the USRowing training center in Princeton, NJ for the 2016-2017 year and was selected for the US Senior Four that competed in Sarasota, FL for the 2017 World Championships. Bobby recently moved to Oakland, CA to be a part of the new USRowing training center that was opened in Oakland. He is committed to training for a chance to compete in the 2020 Olympics in Tokyo for the United States.
Bobby Moffitt instructs the following:
CRUfit Row offers an excellent full-body cardio workout in a rhythmic group setting. Our rowing trainers have been teaching indoor rowing for years and are skilled at helping new participants develop proper technique. Classes will vary from flowing, low-cadence long-and-steady training sessions to higher intensity, higher cadence sessions featuring a series of short intervals. Periodic indoor rowing events will be offered to allow experienced rowers to test their fitness levels.