John Cheetham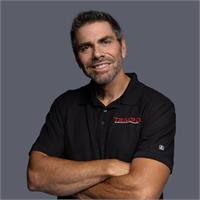 A dedicated and seasoned cycling coach, Coach John uses a proven combination of consistent and personalized communication, goal setting, and nutritional education, customized training plans, and the latest technology in data collection to help athletes meet and exceed their goals. His athletes have won international, national, and countless regional titles at all endurance events including road, track, cyclocross, and mountain biking.
On top of numerous [coaching qualifications , John brings more than 20 years of experience as a competitive endurance athlete. Personal achievements include Ironman distance triathlons, marathons, pacing athletes at the Western States 100, and extensive racing in the disciplines of cyclocross, track, and road cycling.
Committed to giving back to the cycling community that sustains him, John volunteers as performance director for Oakland Composite High School Mountain Bike Team and is co-director of the Earlybird Training Series. He has also served as director of the Junior Program at Hellyer Velodrome and as a coach at USA Cycling Junior Talent ID camps.
Based in Marin County, John enjoys long trail rides and runs, as well as rock climbing and bike park sessions with his family.
John Cheetham instructs the following:
Experience fun, group energy while training with CRUfit Power Zones. This combination helps you get results such as enhanced cardiovascular fitness and a stronger, leaner body. The CRUfit Cycling Theater is equipped with air conditioning, fans, focused lighting, a great sound system and easy-to-use, smooth-riding bikes. CRUfit Cycle90 classes are 90 minutes long as opposed to the 60-minute standard used in our other classes.