Cathy Yee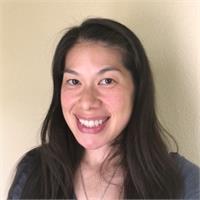 Cathy (aka Cat) is an Oakland native who has been an avid workout enthusiast for as long as she can remember. Her love for indoor cycling began when a friend introduced her to a cycling class back in 2001. From then on, she had to keep it in her life.
When it comes to training, Cat is a big advocate for balance – cardio, strength and mobility training for a healthy body. She currently teaches barre and indoor cycling and looks forward to working with other training modalities in the future.
You can follow Cat on Instagram: endurancecat8
Direct message with song requests the next time you take her class!
Cathy Yee instructs the following:
Experience fun, group energy while training with CRUfit Power Zones. This combination helps you get results such as enhanced cardiovascular fitness and a stronger, leaner body. The CRUfit Cycling Theater is equipped with air conditioning, fans, focused lighting, a great sound system and easy-to-use, smooth-riding bikes. CRUfit Cycle90 classes are 90 minutes long as opposed to the 60-minute standard used in our other classes.